Introducing Nostalgia Collection
A heartwarming journey through scents that evoke cherished memories and cozy gatherings.
Each candle in this collection is meticulously crafted to transport you to moments of joy, comfort, and connection.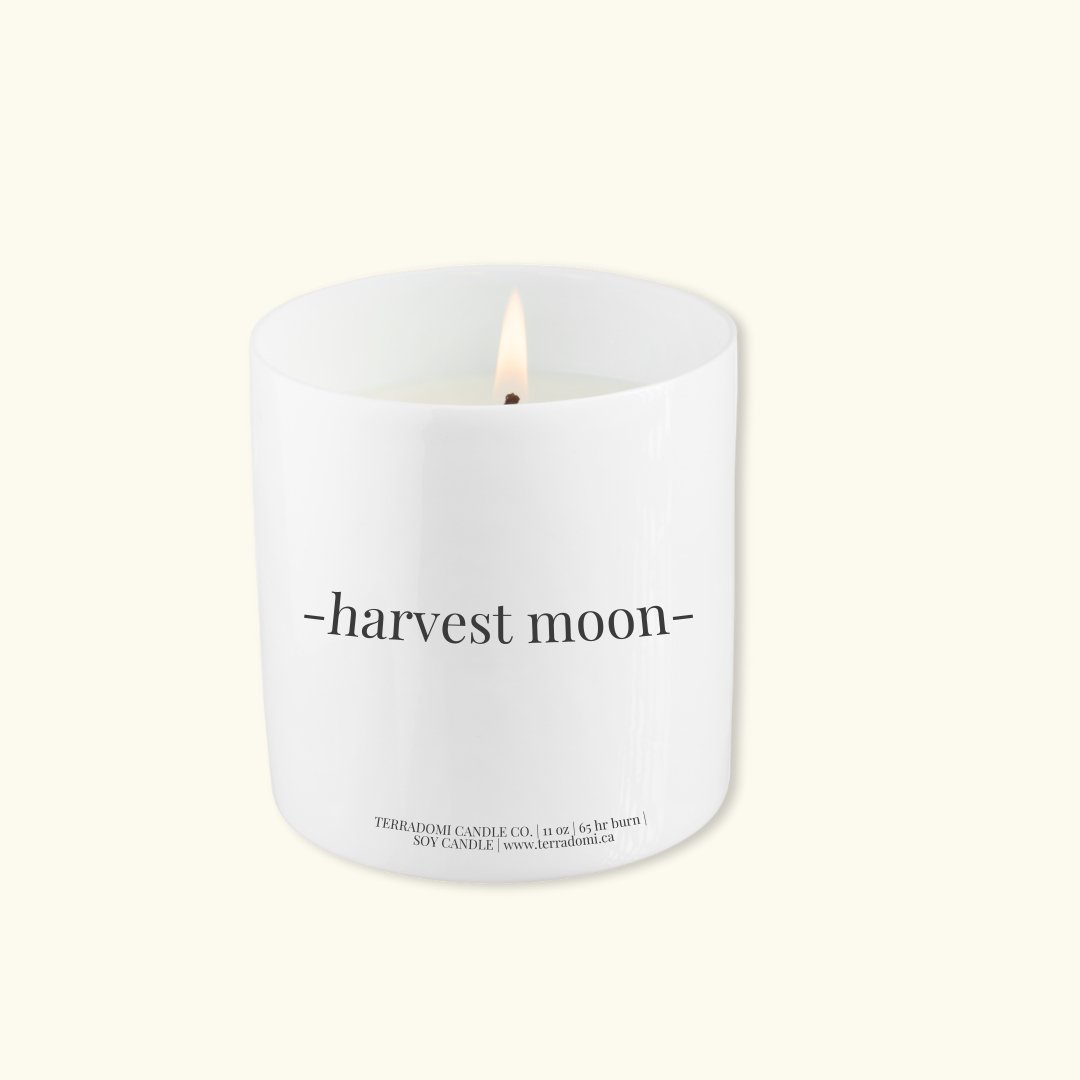 HARVEST MOON | Pumpkin Spice + Va...
from

$19.00
Immerse yourself in the enchanting essence of the changing seasons with our Harvest Moon soy candle. Crafted to capture the heartwarming aroma of autumn, this candle will transport you to a serene pumpkin patch, evoking memories of crisp, cozy evenings. Indulge in the delightful blend of aromatic pumpkin spice, infused with the timeless allure of vanilla bean, cinnamon, and clove. As the fragrance envelops your space, embrace the comforting embrace of autumn's embrace, where the scent of warm spices and sweet vanilla dances in the air. Let the candle's glow illuminate your surroundings, creating an ambiance reminiscent of leisurely walks through colorful foliage and the soothing sound of leaves crunching beneath your feet. The scent of Harvest Moon fills the air, inviting you to unwind and bask in the magic of the season. Rediscover the joy of celebrating the changing seasons and savoring the beauty of autumn's palette. Our Harvest Moon soy candle is more than just a candle; it's a tribute to the moments that define the spirit of fall and create lasting memories. Notes: Top: aromatic pumpkin spice Heart: vanilla bean, cinnamon, clove  
Cinnamon Bun Candle
from

$19.00
Savour the delectable aroma of our Cinnamon Bun Soy Candle. Transport yourself to a cozy bakery with the tantalizing scent of warm cinnamon buns, drizzled with creamy vanilla icing. Let the fragrance infuse your space with the mouthwatering essence of freshly baked treats, creating an atmosphere that's both comforting and inviting. As you light this candle, allow the enticing aroma to awaken your senses and evoke a sense of pure indulgence. Notes: Top: Butter, Cherry Middle: Cinnamon, Nutmeg, Maple Sugar Base: Baked Dough
Hot Chocolate Candle
from

$19.00
Experience the indulgence of our Hot Chocolate Soy Candle. Immerse yourself in the rich and decadent fragrance that captures the essence of a steaming cup of hot chocolate. Sensational notes of dark chocolate meld with the creamy embrace of fresh cream and smooth butter, creating a velvety aroma that envelops your senses. As you light this candle, let the comforting and sweet scent transport you to cozy moments of relaxation, offering a delightful treat for your senses. Notes: Top: Dark Chocolate Middle: Creamy Sweetness Base: Warm butter, Vanilla
At Terradomi Candle Co., we are dedicated to creating eco-friendly and luxurious soy candles that elevate moments of self-care and mindfulness. Our mission is to provide a sanctuary of tranquility in the midst of modern life, offering high-quality products that embrace sustainability, quality craftsmanship, and the joy of simple pleasures.
To make our candles, we use all natural soy wax, 100% cotton wicks, phthalate free premium fragrances, and essential oils. With sustainability in mind, you can now purchase easy to use at-home refills for your Terradomi candle.
Astrology Candle of The Month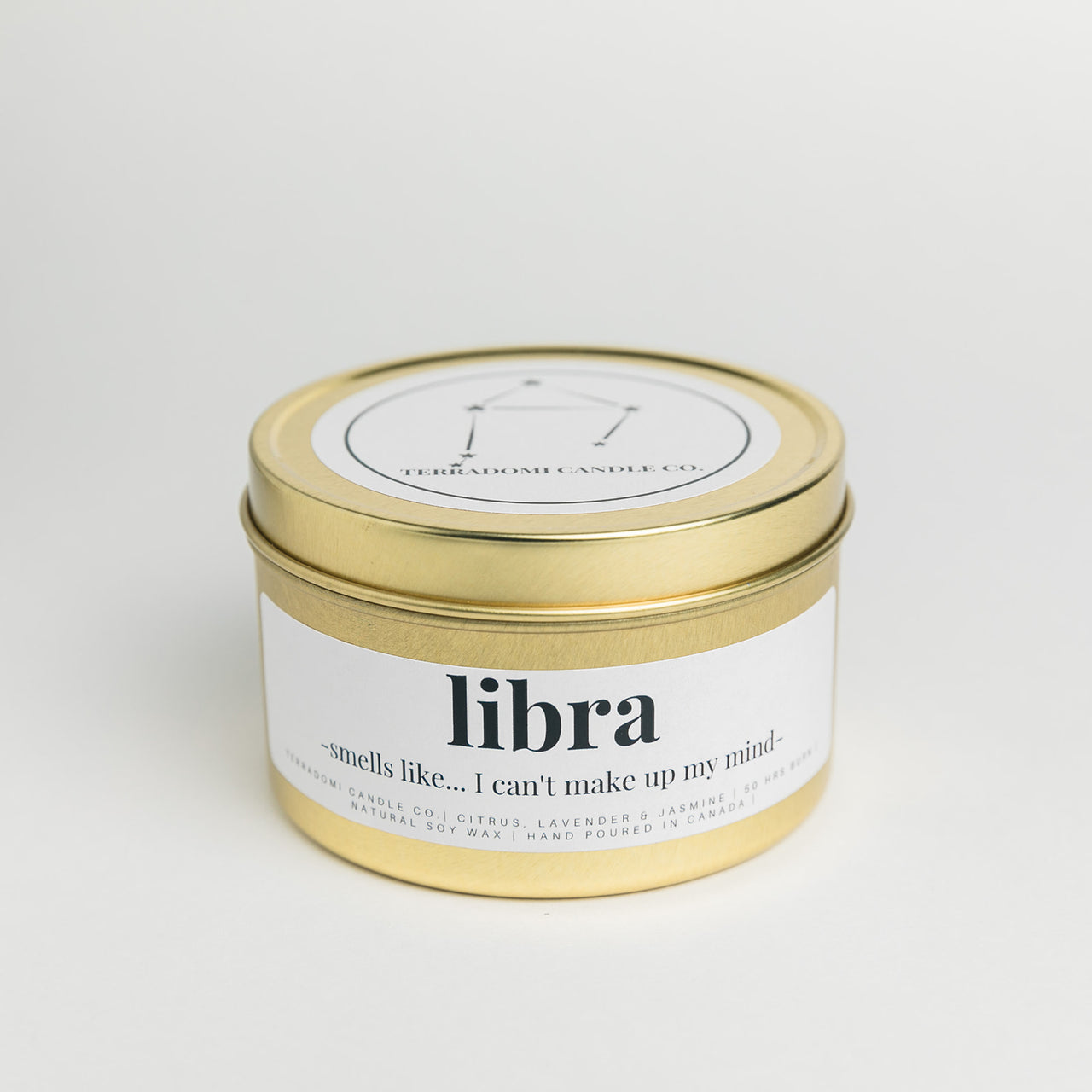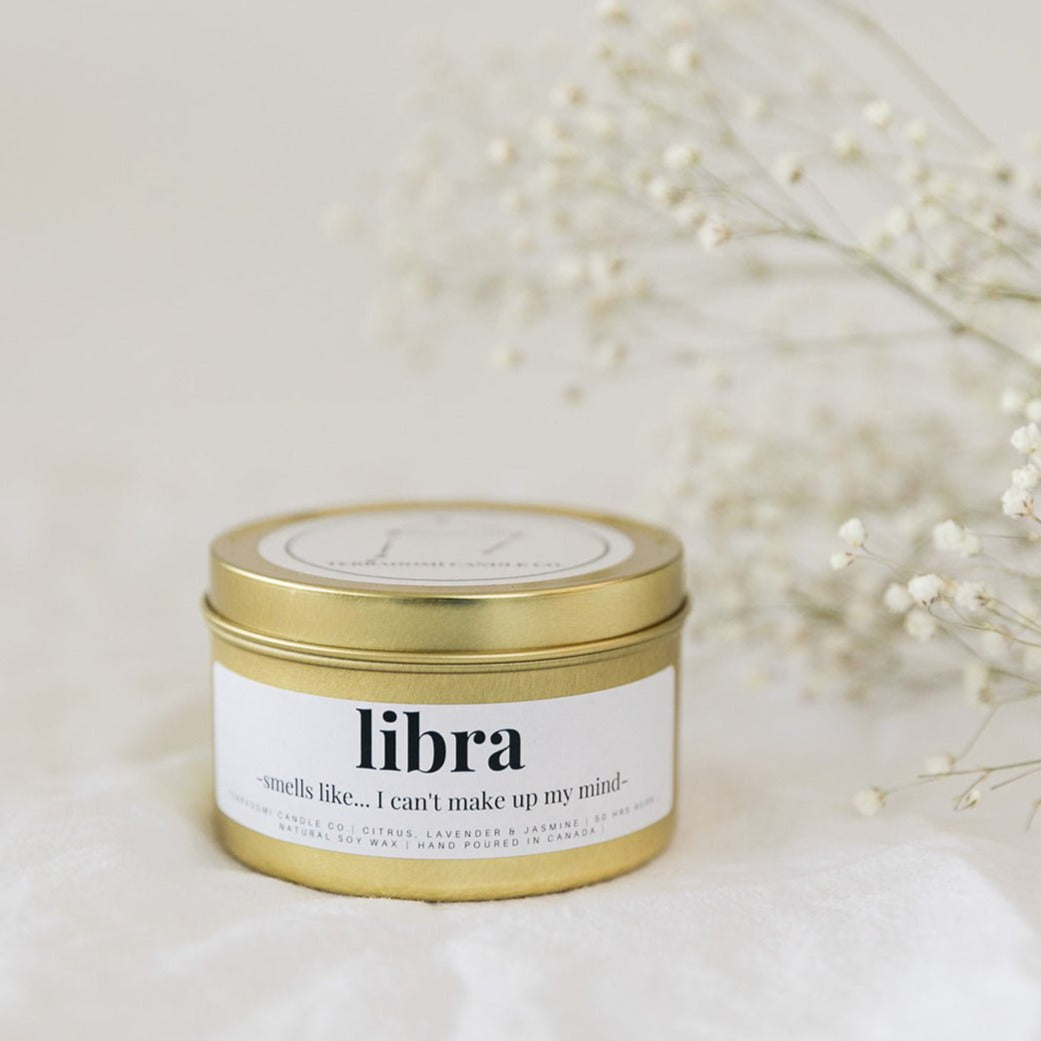 Buying candles online can be hard, we get it.
Before committing to a full size candle, you can now explore the Discovery Tea Light Set, featuring six of our best selling scents and enjoy free shipping across North America.
Shop In Person
Hours
Monday-Friday: 9am-11:30am, 3pm-6pm
Saturday: 10am-2pm
Sunday: Closed
Proudly Canadian
Our products are handmade in Canada.
Refillable
Save money and reduce waste when you refill your candle.
Sustainable
Our products are eco friendly, non toxic, vegan and cruelty free.
Free Shipping
Enjoy free shipping on all $99+ orders across North America.