At Terradomi Candle Co., a small candle making company in Toronto, we are dedicated to creating natural, eco-friendly and luxurious soy candles that elevate moments of self-care and mindfulness. Our mission is to provide a sanctuary of tranquility in the midst of modern life, offering high-quality products that embrace sustainability, quality craftsmanship, and the joy of simple pleasures.
To make our candles, we use all natural soy wax, 100% cotton wicks, phthalate free premium fragrances, and essential oils. With sustainability in mind, you can now purchase easy to use at-home refills for your Terradomi candle.
Astrology Candle of The Month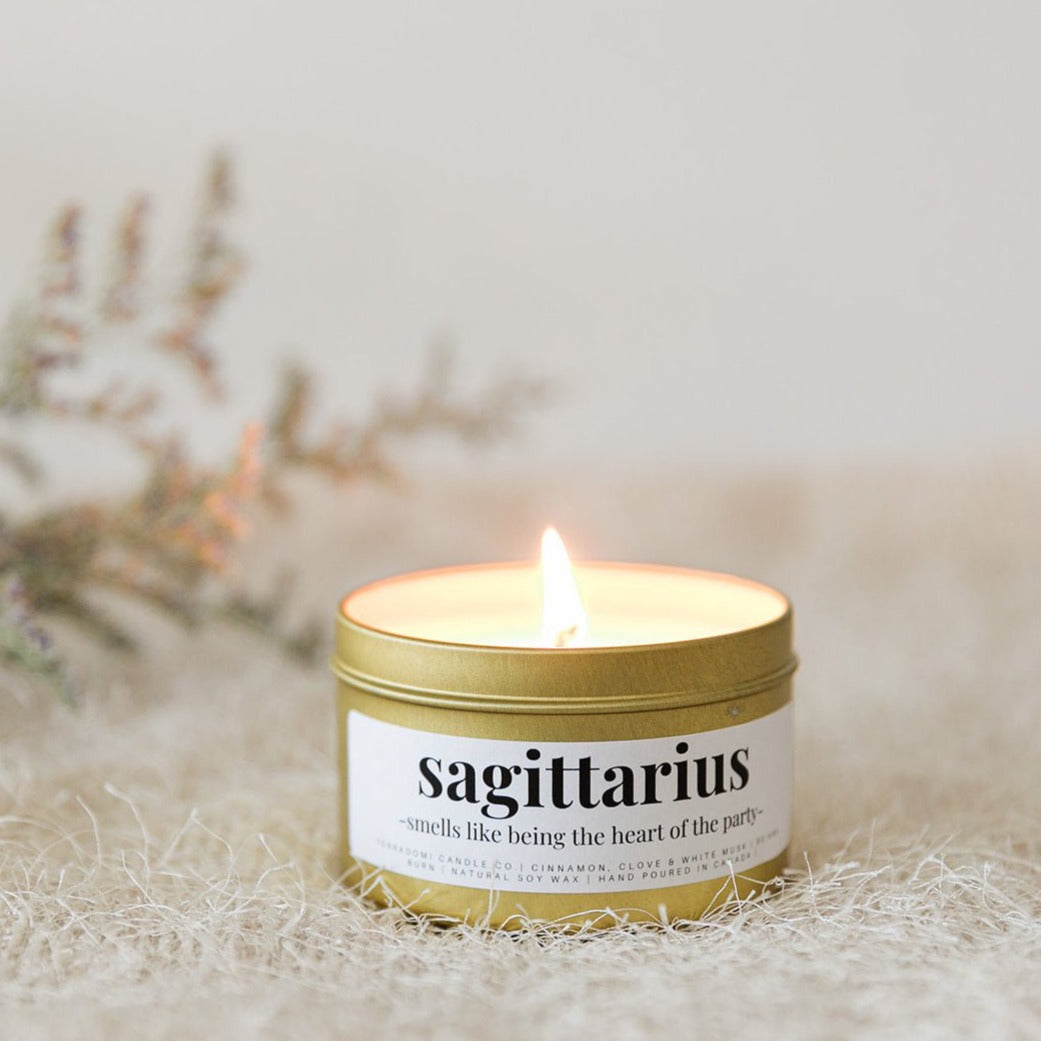 Buying candles online can be hard, we get it.
Before committing to a full size candle, you can now explore the Discovery Tea Light Set, featuring six of our best selling scents and enjoy free shipping across North America.
Proudly Canadian
Our products are handmade in Canada.
Refillable
Save money and reduce waste when you refill your candle.
Sustainable
Our products are eco friendly, non toxic, vegan and cruelty free.
Free Shipping
Enjoy free shipping on all $99+ orders across North America.